SIP/IAX2/Teams Call Termination
Denphone provides IP connectivity via SIP, IAX2 and Microsoft Teams to Japan's telephone network (PSTN), as well as several other Asian destinations.
The codecs we support are aLaw, uLaw, GSM, G.729 and T.38.
Our service currently includes the following Japanese DIDs for immediate use:-
Fixed line Sapporo (011)
Fixed line Tokyo 23 wards (03)
Fixed line Yokohama (045)
Fixed line Nagoya (052)
Fixed line Osaka (06)
Fixed line Fukuoka (092)
Regionless IP (050)
Toll free (0120, 0800)
Other fixed line numbers in Japan can be made available upon request.
Termination is also available in the following Asian locations.
Hong Kong
Singapore
Malaysia
Australia
For Microsoft Teams call termination, please refer to our Microsoft Teams Enhancements page for more information.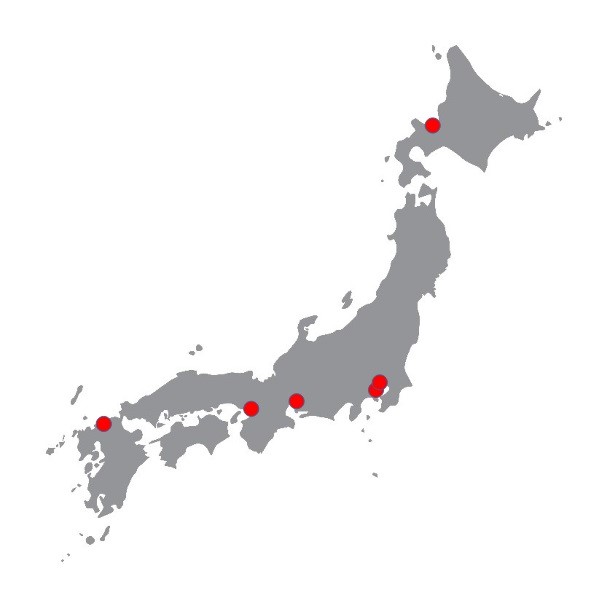 Business Grade White Route Call Termination
Unlike most budget wholesale providers, we offer high quality direct "white route" IP connectivity, from one of our 6 data centers in Japan straight into the PSTN.
Denphone's "white route" service:-
Terminates SIP/IAX2 traffic at one of our data centers in Japan.
Passes the traffic directly into the Japan PSTN.
Assigns a legitimate caller ID number to the call.
Other low cost wholesale providers' "gray route" services:-
Terminate SIP/IAX2 traffic in countries such as China, Taiwan or Korea.
Pass the traffic over unreliable low quality circuits into Japan.
Assign either a blank or nonsense caller ID number to the call.
Low sound quality calls are disruptive to business and can leave a bad impression with customers and trading partners. Calls with blank or nonsense caller IDs are at risk of being completely ignored or treated with suspicion, and is impossible for the recipient to call back to if they miss it. Denphone's legitimate high quality SIP termination service can eliminate such problems and help your business thrive.